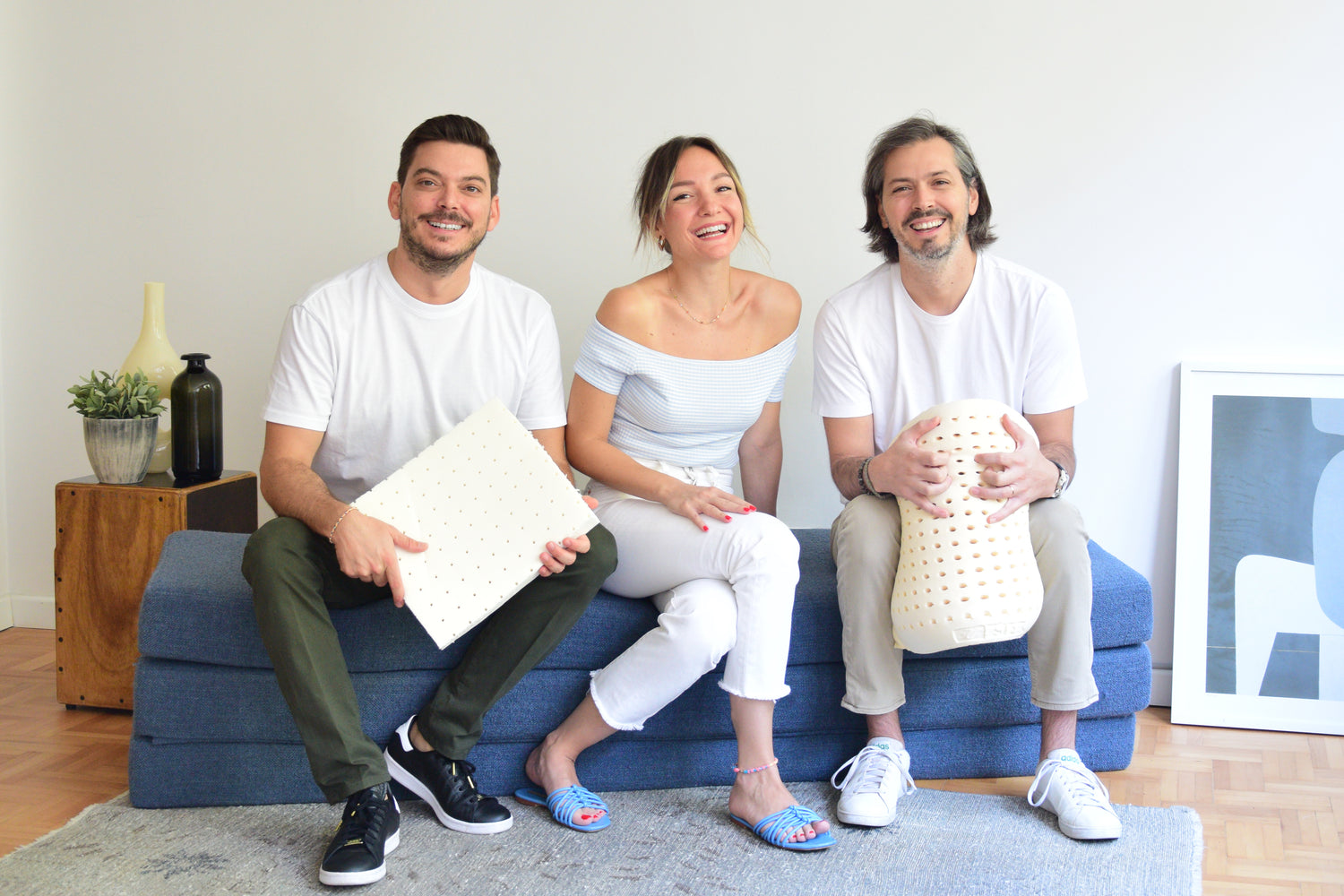 We are the innovative Gen Y of a family with a long history of mattress production.
Today we are Turkey's first online brand that produces personalised latex mattresses, but our story really began in Bursa's weaving looms established in the 1950s. As the new generation of our family, which has been serving this sector for years with mattress fabrics, we wanted to do a business that supports healthy life and benefits people, and we started mattress production 10 years ago.

While the technologies we have provide us with convenience in every aspect, we have decided to make this process the fastest and simplest for you by turning the fact that these infrastructures are still not reflected in the mattress purchasing experience. We have embraced all kinds of technology that our age has given us. Of course, taking advantage of our experience, we went out of the traditional way and made our own way to deliver the highest quality products to you.

We have always continued to develop our products, being aware of how much sleep health affects our lives. With the awareness that there are different sleeping habits in the modern world, where innovations and sustainability come to the fore, we put differences at the center of our work. We said that no one should compromise on a good sleep, should not try to conform to the standard patterns despite their differences, instead, let's adapt to those differences. In this new journey we embarked on with the light of our 10 years of experience, we brought you Sui Sleep, which produces completely personalized mattresses and offers an online, fast and practical purchasing experience.

Very different from traditional mattress brands; Sui Sleep is a company that produces your mattress specially for you, boxes the mattress and sends it to your home as soon as possible, you'll have 100 days at your home to inspect the mattress instead of trying it for 5 minutes in the store, delivers the products to you with their real value, never compromises on high quality materials and fits all this purchasing experience into 2-3 minutes.

You can forget about the mattress purchasing processes you have experienced until now, because we have rewritten the mattress buying process and put you in the lead role of this story.