The first and only in Turkey! FSC-certified, healthy, durable, comfortable and eco-friendly organic block latex mattress made from 100% natural latex. This mattress is customisable. You can select two different firmness levels for each half of the mattress to suit your individual preferences.
Mattress height: 18 cm
Regular price
Sale price
46.990 TL
Unit price
per
Sale
Sold out
100% Natural Material

Ventilated Design

7 Zone
For the Spine
Chemical
Free

Hypoallergenic and Mite Free

Long
Lasting

View full details
• Natural and Plain

Our block latex mattress is made from 100% latex and offers the simplest, most natural state of sleep with its hypoallergenic structure. It is designed with 7 zones according to the pressure areas of your body to support every sleeping position.

• Perfect Ventilation

Its natural and open-cell structure allow the mattress to be perfectly ventilated. Every movement made during sleep also helps ventilate the mattress, thus allowing you to sleep at the ideal temperature.
The layers that make Doa so special
Click on the layers to view their features
Organic Cotton Cover
The cover has a soft surface and is made of organic cotton, that helps with temperature regulation in our mattresses. It's machine washable up to 30°C.
100% Natural Latex
Its zoned structure reduces regional pressure while 100% natural materials make it hypoallergenic. Enjoy optimal spine support and superior comfort for a great night's sleep.
Why Are People Who Purchase Doa So Happy?
PERFECT DESIGN
Designed by Latexco in collaboration with the Munich Institute of Ergonomics, each of the 7 zones provides the right support to different parts of the body. Thanks to the 7 zones, the straightness of the spine curve is supported in side-lying positions, while the natural curve of the spine is preserved for those who lie on their back and face.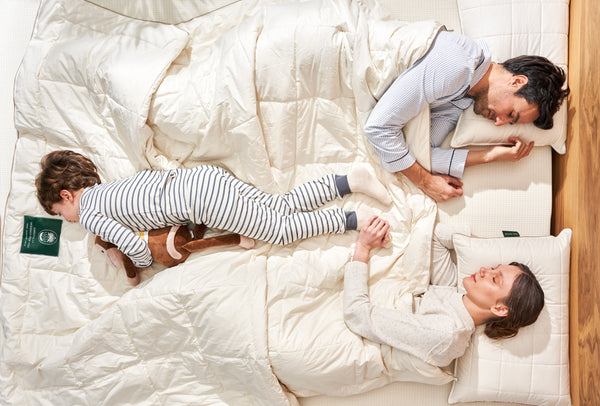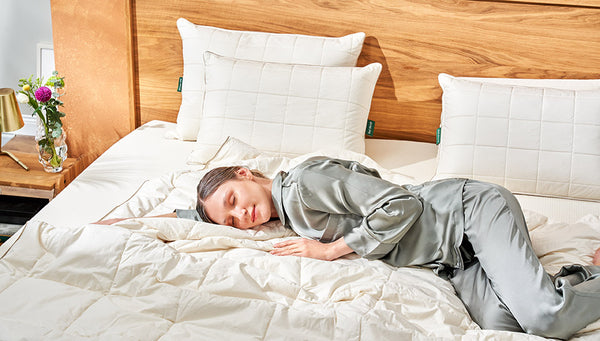 IN HARMONY WITH NATURE
It is FSC Certified 100% natural latex, hypoallergenic and anti-fungal, produced in respect to nature and people at every stage. It is also biodegradable.
Why Do We Prefer Latex?
Organic and Natural
Produced sustainably from natural resources, latex is an environmentally-friendly and biodegradable raw material.
Chemical structure
Memory foam is a type of sponge. Its raw material is polyurethane and it is produced by adding various chemicals.
Ventilation Structure
Thanks to its open-cell structure and perforated surface, it keeps you cool and provides an ideal sleeping environment.
Maintains Heat
With its condensed structure, it maintains the body's heat and increases sweating issues.
Long lasting
It is the longest lasting material used in mattresses with its natural and flexible structure.
Deformation
Due to the chemicals it contains, it can deform more easily, with sinking and deterioration occurring over time.
Product Features
Description

Designed for the eco-conscious who prioritise a 100% natural sleep experience, Doa is made from 100% FSC certified latex. Its zoned structure provides excellent support for the body during sleep. The 7 zones designed by Latexco in partnership with the Munich Institute of Ergonomics supports specific parts of the body. The zoned structure maintains the natural curve of the spine for those lying on their back or face while also supporting the lumbar region without causing discomfort. Additionally, it promotes straightness of the spine curve for side-lying individuals.

Its natural structure and open-cell design allow the mattress to have excellent ventilation. During sleep, every movement helps with the air circulation of the bed, enabling you to sleep at an ideal temperature. Doa is naturally hypoallergenic and anti-fungal.
Shipping, Warranty, Returns

Cargo
All orders are delivered to our contracted logistics company within 7 working days. To protect our products and do our part for the environment, your mattress orders will be delivered rolled and vacuum packed in a special transport bag. This advocates for less CO2 emissions due to reduced transport volume and minimal packaging. Once your order is delivered to the contracted logistics company, you will receive an e-mail with tracking information. For bulky products, the logistics company will contact you before delivery to confirm if you are at your address. Shipments within Turkey are free of charge.

Guarantee
Our mattresses have a 5 year guarantee against permanent indentation and sagging. This guarantee is valid as long as your mattress is being used on a solid and flat surface. If you are using a slatted bed base, please ensure that the slats are no more than 4cm apart. Should you have any problems with your mattress, simply write your concerns to info@suisleep.com with your order number. Important! Damages to the mattress that may occur as a result of contact with liquid are not covered by the warranty.

Exchange & Return
You are eligible for an exchange or return with a full refund within the 100-night trial period when your mattress is delivered to you. If you have any queries, write to us at info@suisleep.com with your order number. For refunds after the 30-day mattress break-in period, we will process your request for a full refund. For returns before the 30-day mattress break-in period, we will process your request with a 25% deduction of the full refund amount. Once your return request is approved, we will collect the mattress from your home and you will receive your refund within a week. Important Information! There are no exchanges or refunds for items damaged by the consumer.
Certificates
Frequently Asked Questions

What is block latex?
The raw latex material we use in our mattresses is imported directly from Latexco in Belgium. It is produced by collecting the sap of rubber trees and goes through several heating stages it in special moulds. No other raw material than pure latex is used in block latex mattresses.
Our Doa block latex mattress is designed with 7 zones, Latexco's collaboration with the Munich Institute of Ergonomics, to provide the right support to every part of the body.

Are you using natural latex?
The latex we use are certified 100% natural by the Latexco company. Find out in detail from the certificates sub-menu on the product pages.

How does Doa feel? Firm or soft?
Doa block latex, with its 7-zone structure, supports every part of the body that puts pressure on the mattress at the optimum level and relaxes it. You won't sink into a block latex mattress. Unlike other mattresses, you feel a lift instead of sinking. You can choose firmer or softer models according to your weight and preference.

Is Doa double-sided?
Both sides of the block latex mattress can be used. It is one of the longest-lasting mattresses that will not deform for many years. The mattress can be flipped around whenever you want.
Night
Trial Period
When you buy a new mattress, it takes an average of 15-30 days to get used to it. You are entitled to free exchanges or refunds within a 100-night trial period.