Each mattress we design consists of 100% latex, personalised support foam and pocket spring layers.
According to the sleep information we receive from you, the density and firmness of materials will be customised to your needs without sacrificing the same quality and price.
All you have to do is complete the 1-2 minute sleep test.
Regular price
17.490 TL
Sale price
18.790 TL
Unit price
per
Sale
Sold out
100-Night
Trial

Custom Production

Fast & Free Shipping
Eco-Friendly
Materials
5 Year
Warranty
6 Installments
Interest Free
View full details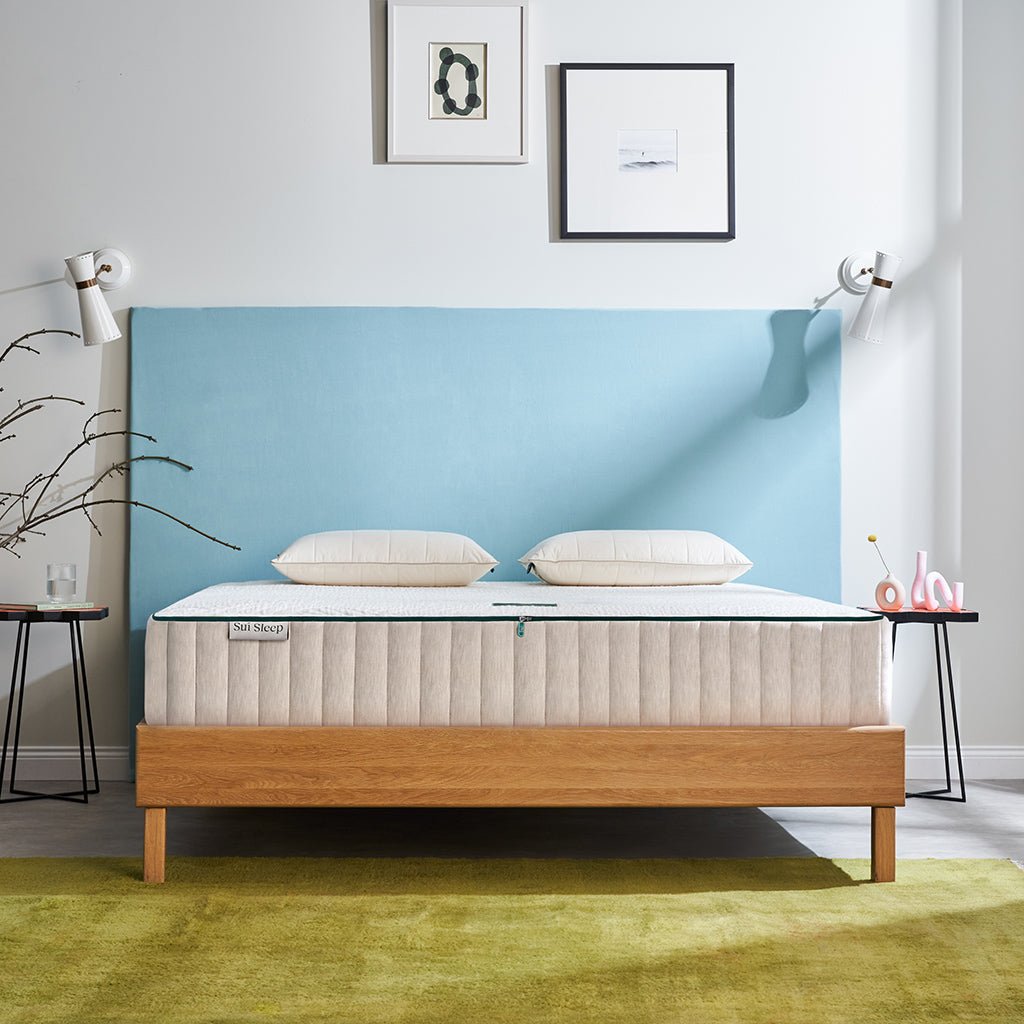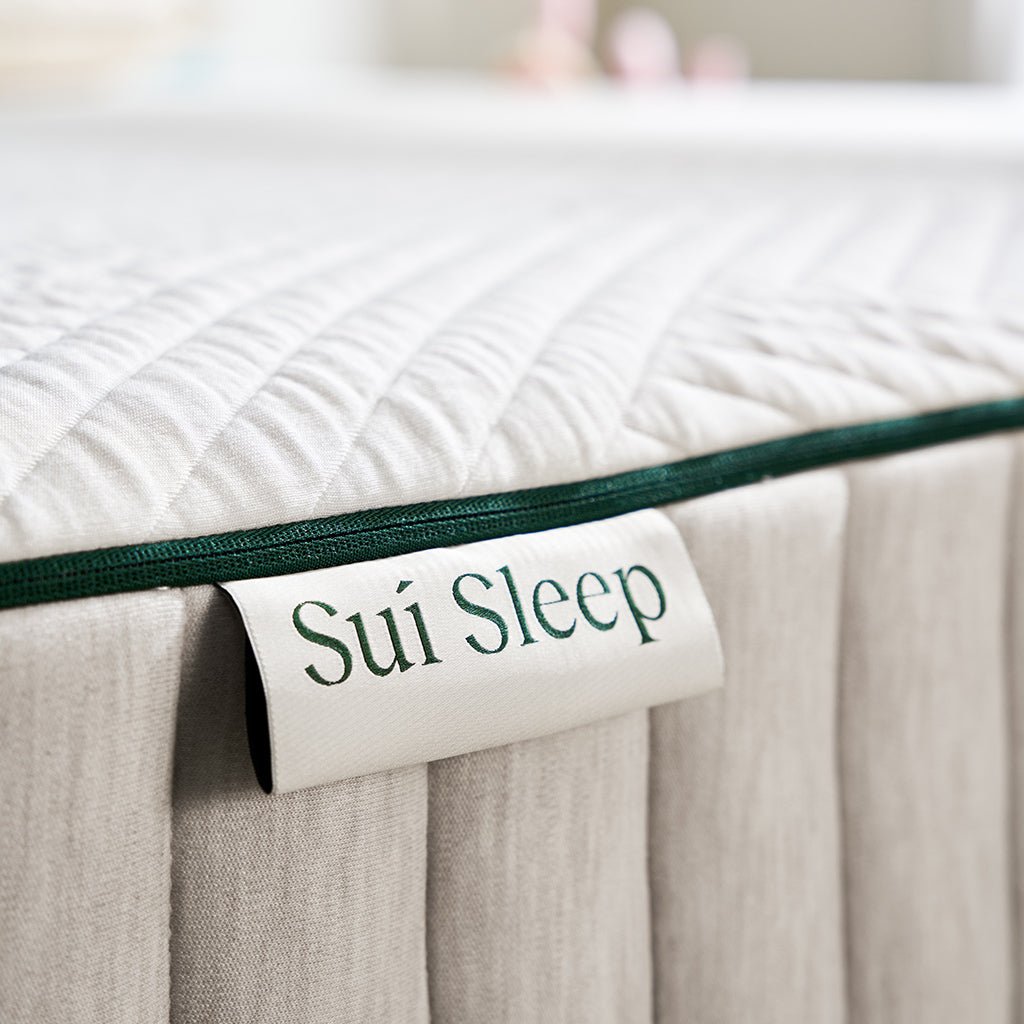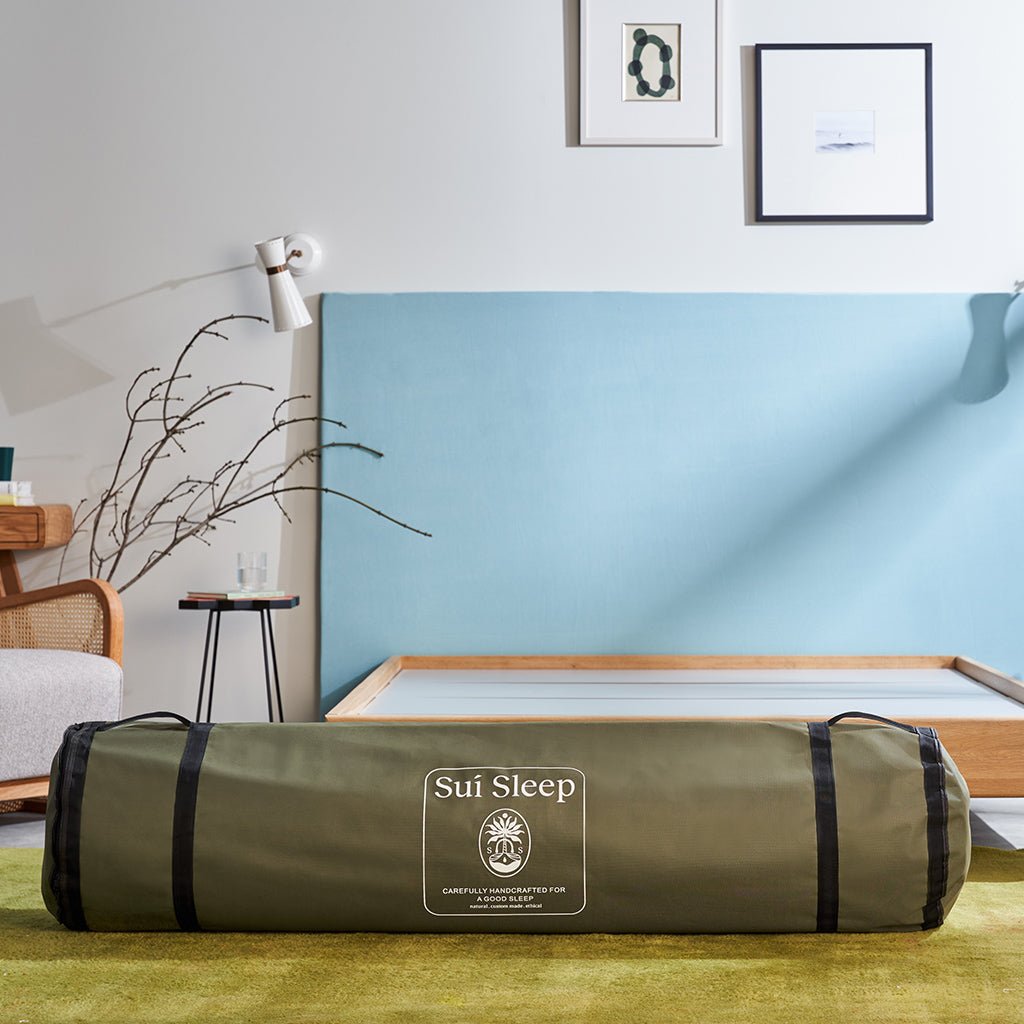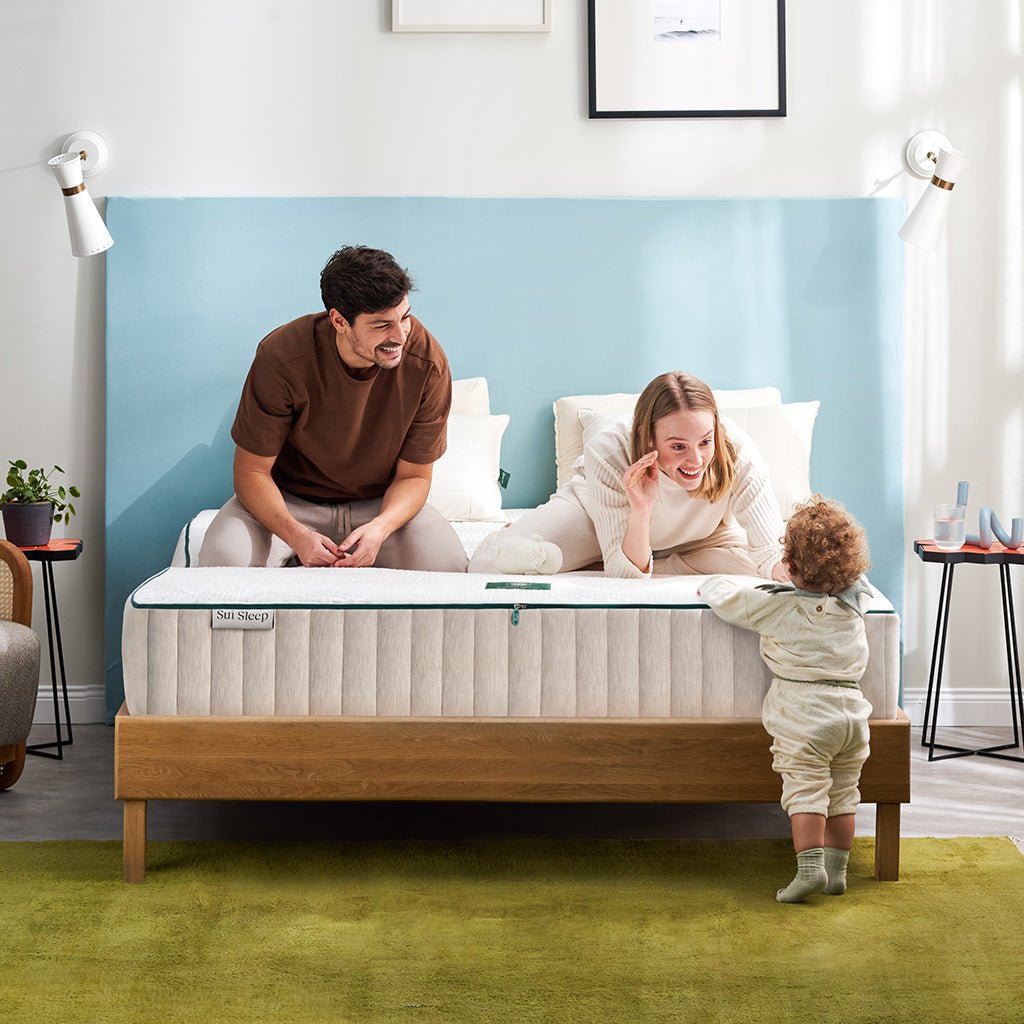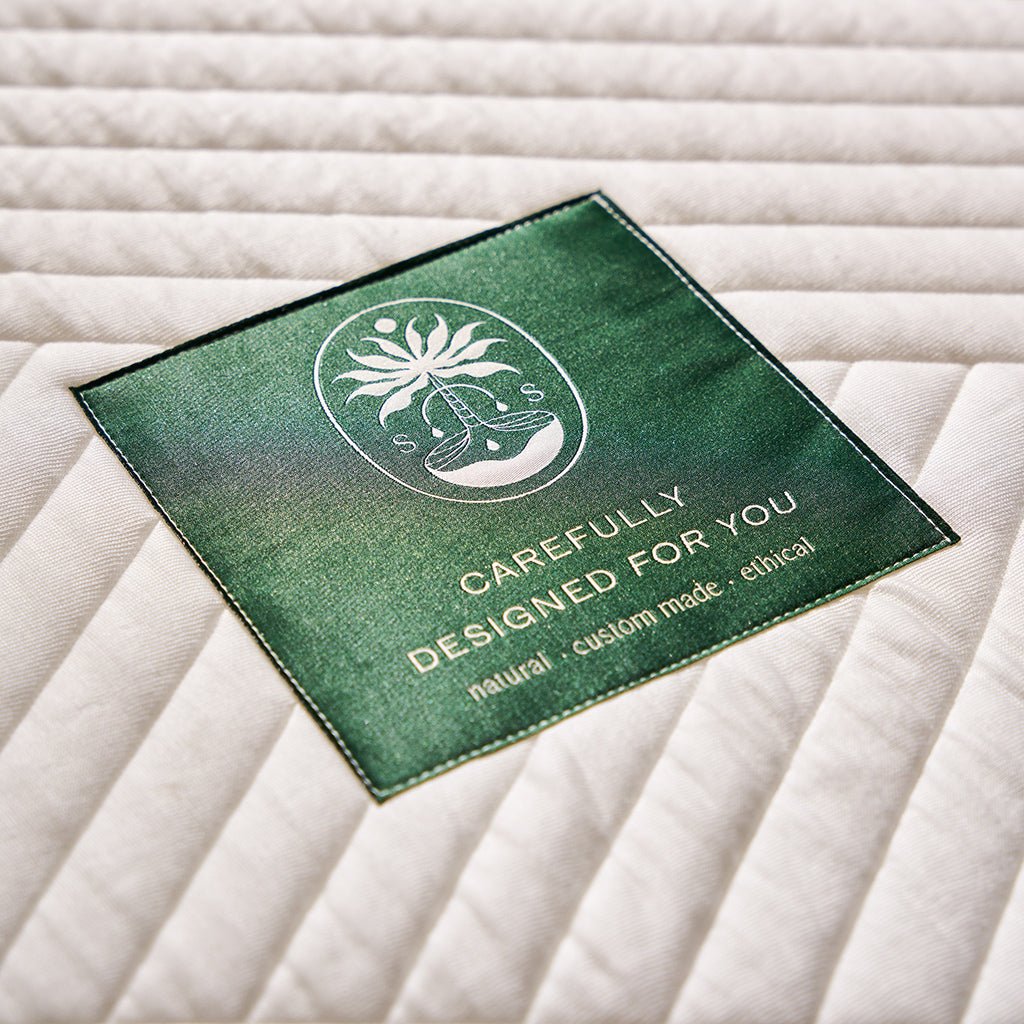 • Personalised Design

Uniq is produced according to your body type and sleeping habits, according the information we receive from you or your sleep test. Your personalised mattress will provide the exact support and comfort you need.

• Hybrid Comfort

With the natural latex layer supported by a pocket spring system, the firmness of your mattress is optimised to facilitate deep sleep. Thanks to the natural structure of the mattress, you will get uninterrupted sleep and wake up feeling well-rested.
The layers that make Uniq so special
Click on the layers to see their features
TENCEL™ Lyocell Cover
Our covers have a soft surface and is made from natural fibers, which helps with temperature regulation in our mattresses. It is machine washable up to 30°C.
100% Natural Latex
It is hypoallergenic because of its 100% natural structure. It provides excellent comfort and supports the spine.
Comfort and Support Layer
These long-lasting foam layers are produced from high-density foams, which firmness and flexibility can be adjusted according to you.
Pocket Spring
The pocket spring system is separated into individual packages, reducing pressure and isolating your partner's movements for an uninterrupted sleep.
Base Support Layer
This foam surface is the base support layer of your mattress. It keeps the pocket spring in balance and extends the life of your mattress.
Why Are Uniq Customers So Happy?
NATURALITY OF LATEX
The 100% natural latex layer fills and supports the contours of your body, enabling you to fall into sleep as light as feather and wake up feeling completely energised.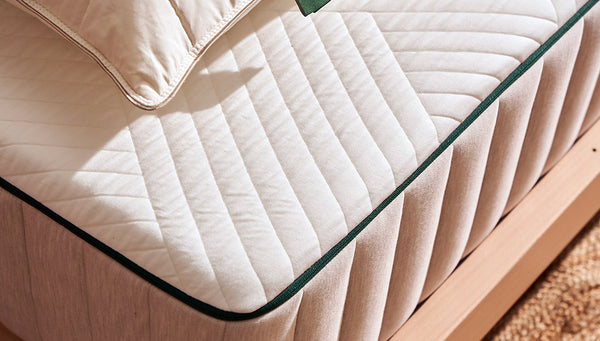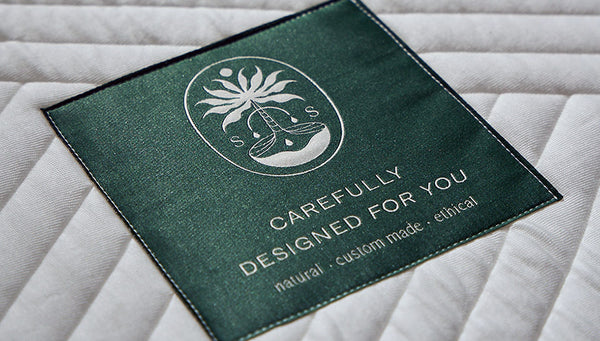 PERFECT FOR COUPLES
From the Uniq Sleep Test, we can customise the left and right sides of the mattresses for couples with different sleeping requirements and expectations.

Why Do We Prefer Latex?
Organic and Natural
Latex is produced sustainably from natural resources. It is environmentally-friendly and biodegradable.
Chemical structure
Memory Foam is a type of foam. It is produced by adding additives and various compounds to polyurethane.
Breathing Structure
The air pockets and open-cell structure in natural latex keeps you cool and provides an ideal temperature for the best sleeping environment.
Retains Heat
Its condensed structure retains more body heat, increasing sweating problems.
Long lasting
It is the longest lasting material used in mattresses because of its natural and flexible structure.
Deformation
Due to the chemicals it contains, it is more prone to deformities. Sinking and deterioration may also occur over time.
Product Features
Description

Sleep deeper at night and wake up fresher in the morning with the Uniq mattress, which will be customised for you through the Uniq Sleep Test. Thanks to each material that is carefully selected according to your expectations and needs, your spine will receive ideal support throughout your sleep. With your personal preferences customised according to your sleeping position, and you can say goodbye to regional pains. Get the sleep of your dreams by doing the Uniq Sleep Test!
Shipping, Warranty, Returns

Shipping
All orders are delivered to our contracted logistics company within 7 working days. To protect our products and do our part for the environment, your mattress orders will be delivered rolled and vacuum packed in a special transport bag. This advocates for less CO2 emissions due to reduced transport volume and minimal packaging. Once your order is delivered to the contracted logistics company, you will receive an e-mail with tracking information. For bulky products, the logistics company will contact you before delivery to confirm if you are at your address. Shipments within Turkey are free of charge.

Guarantee
Our mattresses have a 5 year guarantee against permanent indentation and sagging. This guarantee is valid as long as your mattress is being used on a solid and flat surface. If you are using a slatted bed base, please ensure that the slats are no more than 4cm apart. Should you have any problems with your mattress, simply write your concerns to info@suisleep.com with your order number. Important! Damages to the mattress that may occur as a result of contact with liquid are not covered by the warranty.

Exchange & Return
You are eligible for an exchange or return with a full refund within the 100-night trial period when your mattress is delivered to you. If you have any queries, write to us at info@suisleep.com with your order number. For refunds after the 30-day mattress break-in period, we will process your request for a full refund. For returns before the 30-day mattress break-in period, we will process your request with a 25% deduction of the full refund amount. Once your return request is approved, we will collect the mattress from your home and you will receive your refund within a week. Important Information! There are no exchanges or refunds for items damaged by the consumer.
Certificates
Frequently Asked Questions

What is the right mattress for me?
Everyone has different sleeping habits and comfort levels. To find the right mattress for you, consider and evaluate various criteria like your weight and height, your most comfortable sleeping position, the weight difference between you and your partner, your comfort expectations, and even your body temperature. The resulting data will help you determine the mattress options that are most suitable for you. On top of that there are different raw materials and mattress types to consider while shopping for a mattress. Finding the right mattress for you should not be complicated. As a mattress manufacturing company that has experimented with every raw material in mattress production for years, we believe natural latex is the most reliable material for our mattresses. With our experience and technological infrastructure, a few questions we ask in our sleep test will allow us to understand you and your partner's actual needs to create your ideal mattress.
All mattresses need time to break in. It can take anywhere between 14 and 60 days to get accustomed to a new mattress depending on its type, whereby after you will be sure if your mattress is absolutely right for you.

How does the sleep test work?
By combining the experience we accumulated over years in mattress production with technology, we have developed the Sui Sleep Sleep Test. By taking 1-2 minutes of your time, your mattress will be customised according to the answers regarding your sleeping habits and physical characteristics. We mainly use 100% natural latex, pocket springs, and support sponges of different densities in Sui Sleep mattresses. Based on the information regarding weight, sleep position, pain, and sweating, our algorithm calculates the appropriate density and frequency of the primary materials for your mattress. Once you have completed the test, we can determine the firmness, support and comfort layers of the mattress that will be designed specifically for you.

What is the 100 night trial period?
When you buy a new mattress, it takes at least 15-20 days to get accustomed to the mattress. We believe trying out a mattress in-store does not always guarantee picking the right mattress for you. Instead, we send your personally customised mattress straight to your home. If your sleep test input describe you and your sleeping habits accurately, we are sure that you will be 100% satisfied with your custom-made mattress. And if not, you have the right to a free exchange or full refund within the 100 nights trial period. We advise all our customers to complete a 30-day usage period to familiarise themselves with their new mattresses. If by the end of the 30th day your sleep and comfort levels are unsatisfactory, you can request a free exchange or full refund. For returns before the 30-day mattress break-in period, we will process your request with a 25% deduction of the full refund amount.
Night
Trial
A new mattress takes an average of 15-30 days of getting used to. You are entitled to free exchanges or refunds within a 100-night trial period. Your mattress is produced according to your sleeping habits through the Sui Sleep Sleep Test™, and it will change your life.